ALTA 2023 Metallurgical Conference & Exhibition
Perth, Australia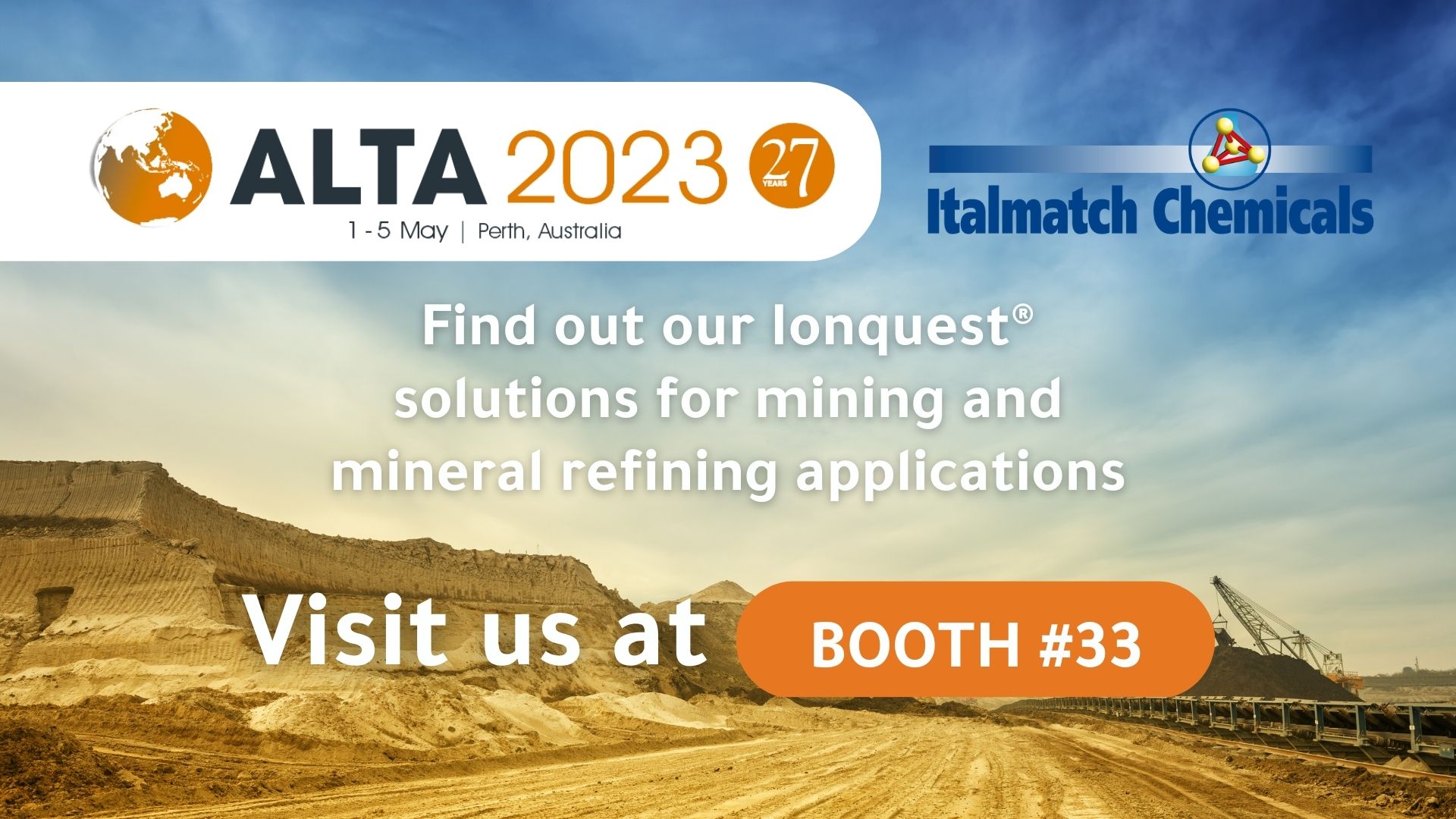 Italmatch Chemicals is glad to invite you at ALTA 2023 Metallurgical Conference & Exhibition. Held from May 1st to May 5th at the Pan Pacific Hotel in Perth, Australia, the Italmatch Team looks forward to meeting you at booth #33. Our experts will be showcasing the Ionquest® portfolio, a range of specialty chemical solutions for mining and mineral processing including:
Solvent extractants

Precious metal scavenging resins

Ready to use mining chemistries for scale and deposit control, reverse osmosis, solid–liquid separation and water solutions
Join our team to learn more about our innovative and sustainable chemistry solutions and do not miss the chance to listed to our speech during the conference. On May 3rd (Nickel–Cobalt–Copper Conference), at 11.05 am, Chiara Carrozza (Technical Development Specialist Mining, Pulp & Paper – Advanced Water Solutions) will present the paper "Ionquest range products for metal recycling".
ALTA Conference & Exhibition features a world-class program of technical conferences, short courses, and a trade show with international participants. The attendees will have the opportunity to develop connections and share ideas regarding mining and mineral refining markets. Register now by visiting the official ALTA 2023 Metallurgical Conference & Exhibition event website > 
If you want to learn more information about Italmatch participation or would like to schedule a meeting with our team, drop us a message by visiting our contact page >