September 28, 2022
September 30, 2022
IFAT India 2022
Hall 1, Bombay Exhibition Centre, Mumbai, India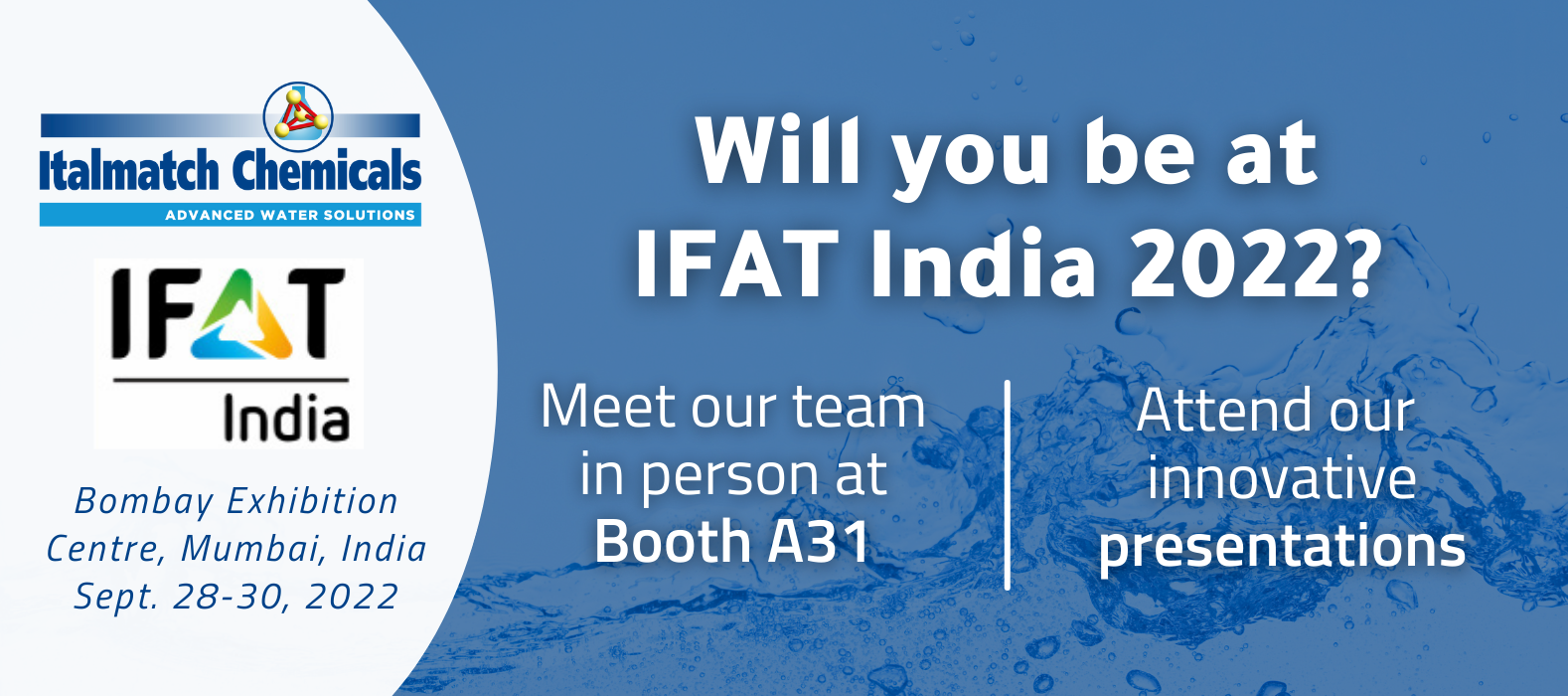 IFAT India is India's largest event for water, sewage, solid waste and recycling markets. During this year's edition, the trade show will be held in Mumbai, at Bombay Exhibition Centre Hall 1, from September 28th until 30th. With the participation of exhibitors from all the areas of the World, the trade show will be a great occasion to share ideas, knowledge and latest innovations in the areas of water treatment, waste, recycling and energy conservation.
Italmatch Chemicals Advanced Water Solutions will participate as exhibitor with its Marketing, Sales and Technical team at booth A31. Book an appointment writing to sales.india@italmatch.com or via your Sales Manager contact. We look forward to meeting you in person at our stand and help you improve your business in the following fields:
Industrial Water Treatment & Process
Membrane Desalination
Thermal Desalination & ZLD evaporators
Home Care, Personal Care and Industrial Cleaning
Daniele Ciferri (Global Technical Development Manager IWT&P) and David Rose (Technical Development Specialist Desalination and Fuel Additives) will also present two papers about AWS novel solutions for IWT and Reverse Osmosis systems:
Novel antiscalant for severe service multi effect evaporator systems
Severe Calcium sulphate scale control solution in Industrial and wastewater re-use RO systems
The presentations will be held on Sept. 29th, 10:15-11:15 at Hall 1 – Active Learning Center.
Register now and do not miss the chance to learn more about our portfolio of specialty chemicals additives: visit IFAT India 2022 official website >