November 12, 2023
November 16, 2023
International Water Conference 2023
San Antonio, Texas, USA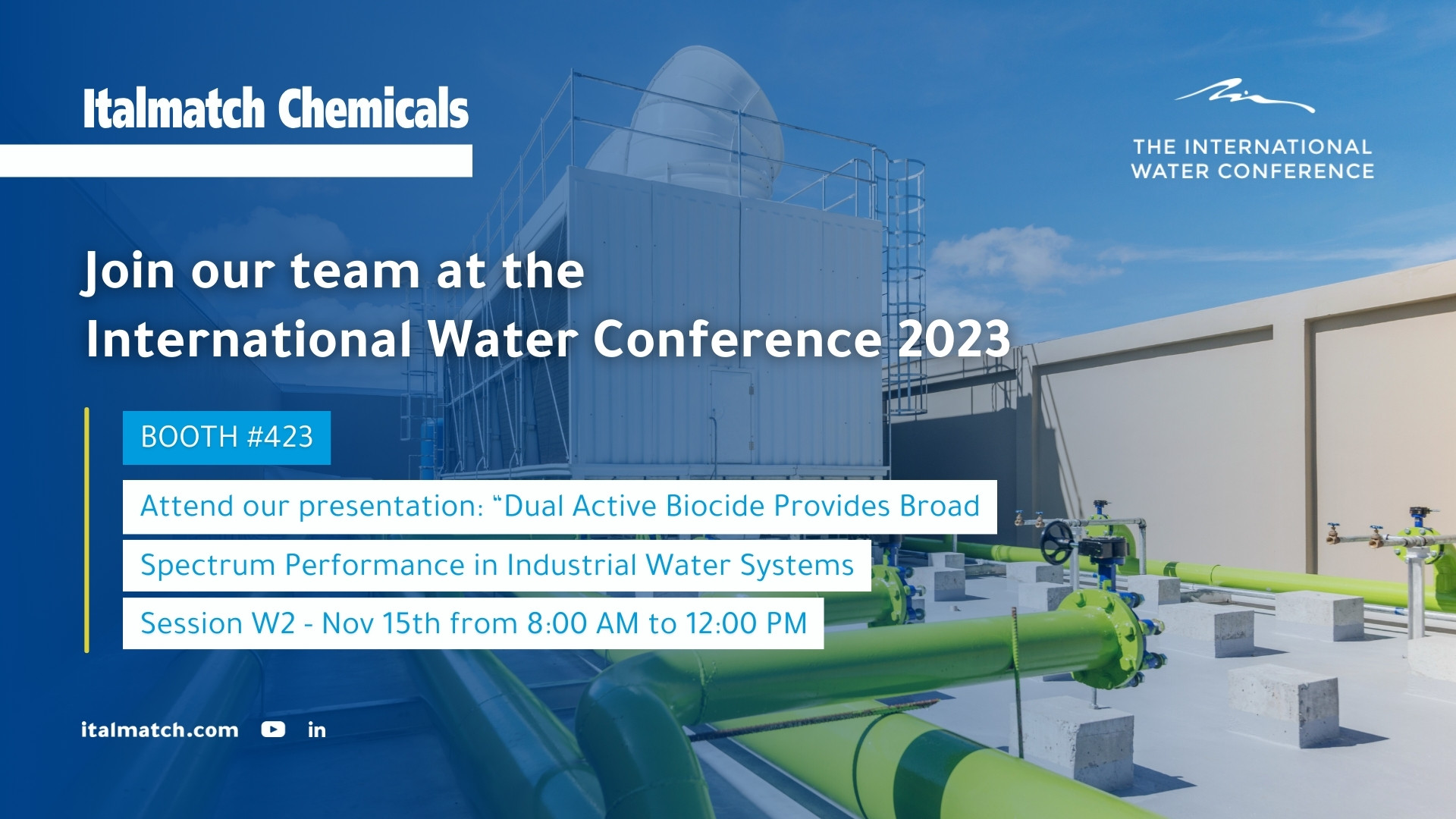 Italmatch Chemicals is pleased to invite you to the upcoming International Water Conference 2023, the annual event organized by the ESWP – Engineers' Society of Western Pennsylvania. This year, the conference will be held from 12th to 16th November at the Marriott Rivercenter in San Antonio (Texas, USA).
The Advanced Water Solutions team looks forward to meeting you at booth #423. Our technical, marketing, and sales experts will be on hand to provide you with more information about our specialty chemicals and our latest offerings for Industrial Water Treatment & Process applications. During the event you will also have the opportunity to attend our paper presentation:
Dual Active Biocide Provides Broad Spectrum Performance in Industrial Water Systems
Date and time: Nov 15th, 8:00-12:00 am (Session W2: The Coolest Ways to Understand and Treat Your Cooling System)
Summary: Describe advantages of dual active biocide concept; Present comparative efficacy data versus traditional non-oxidizing biocides; Confirm performance with results under field conditions in actual operating industrial water systems.
The International Water Conference is a leading international platform to showcase the most recent scientific developments and practical applications in the water treatment market. Each year the conference brings together researchers, practicing engineers, managers, educators, suppliers, contractors and end users.  Attendees gain insights into the newest industry applications, keep abreast of the latest technologies and engage in in-depth discussions with stakeholders in the water sector.
We can't wait to see you in San Antonio! If you are interested in learning more about our products or have any questions about our paper presentation, please don't hesitate to contact us >