October 25, 2023
October 27, 2023
SEPAWA Congress 2023
Berlin, Germany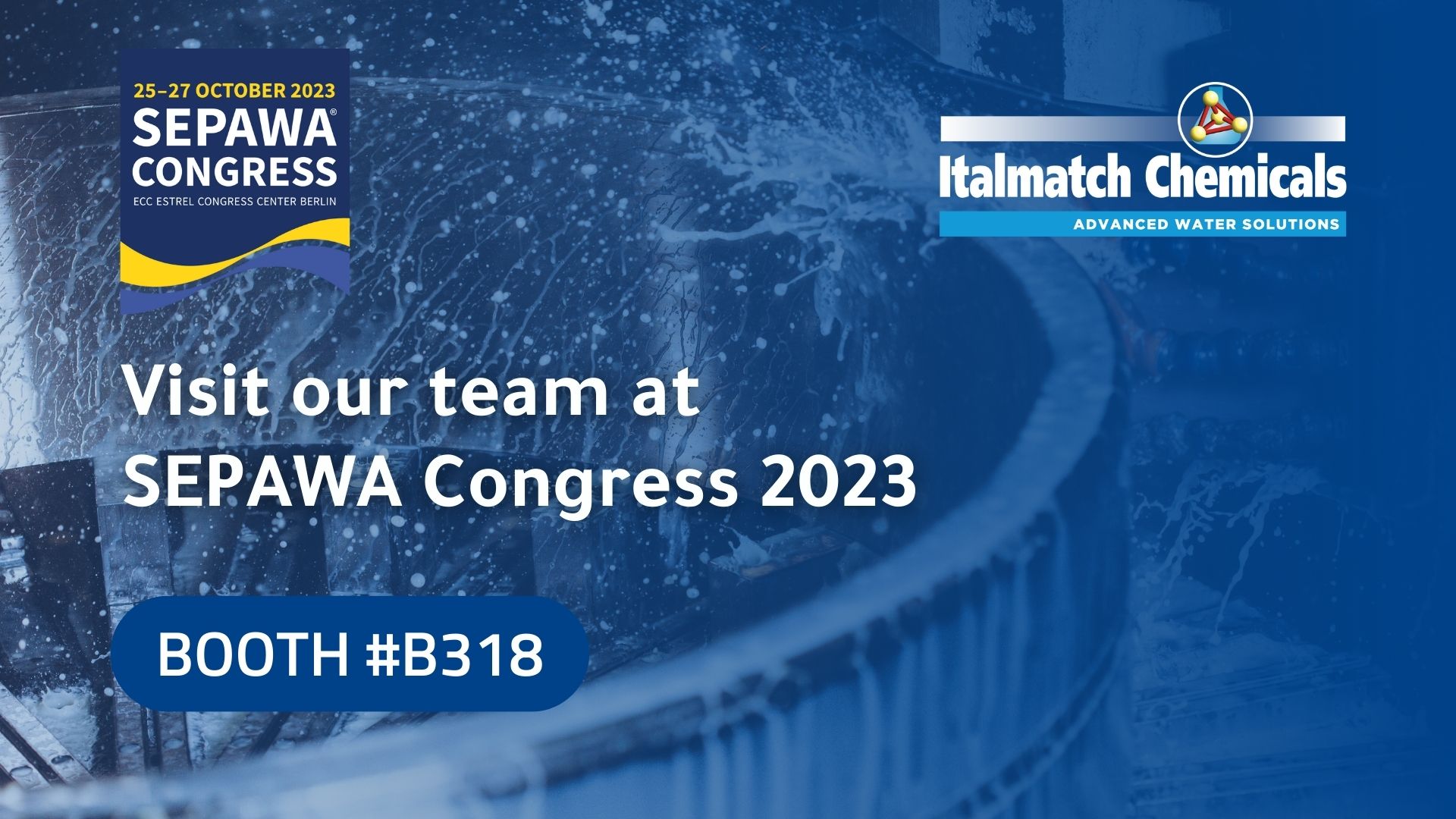 Italmatch Chemicals is pleased to invite you to our booth B318 at the upcoming SEPAWA Congress 2023 held at the ECC Estrel Congress Center in Berlin – 25th-27th October 2023.
Our Advanced Water Solutions Sales Team look forward to welcoming you to discuss latest developments, phosphonates, polymers, biodegradable P-free chelants and innovative functional solutions for Home Care, Industrial & Institutional and Personal Care applications.
You can book an appointment writing to sales.awseurope@italmatch.com or via your Sales Manager contact. See you in Berlin!
If you want to learn more information about Italmatch participation or would like to schedule a meeting with our team, drop us a message by visiting our contact page >